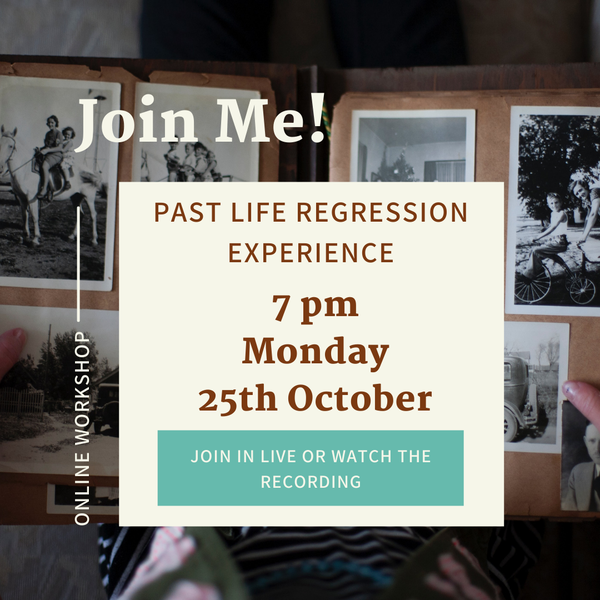 2 Hour Workshop
Past Life Regression Experience
Our character today represents a culmination of all the experiences we have had over numerous lifetimes. Exploring your past lives with past life regression offers a whole new dimension to the understanding of your own character. You suddenly realise for the first time why you are drawn to certain places or have a particular interest in something.

Past life regression is a therapeutic technique for accessing and re-experiencing a person's past lives or incarnations. Some people hope to try past life regression simply out of curiosity, to see who they were in the past. But for most, it's a path for personal growth and healing.
The cost of this workshop is £33. You can click on the buy now button below to pay. If you would prefer to pay by bank transfer, please contact me either by email hello@KatinaChapman.co.uk or give me a call (01502) 587341.
This event is fully booked - please email katina@spiraloflight.co.uk to be added to the waiting list for the next workshop.
Purchases from this website cannot be accepted at this time.
Sorry. This product is missing some information and can't be purchased at this time.
Your Order
Past Life Regression Experience
Thank you for your purchase!
Product
Past Life Regression Experience